Indian Coast Guard Day
On 1st February, the Indian Coast Guard celebrates its foundation day. This year, the Indian Coast Guard is celebrating its 46th Raising Day. Indian Coast Guard has played a significant role in securing the Indian Coasts and enforcing regulations within the Maritime Zones of India
World Cancer Day
World Cancer Day is an international day marked on 4 February to raise awareness of cancer and to encourage its prevention, detection, and treatment. World Cancer Day is led by the Union for International Cancer Control to support the goals of the World Cancer Declaration, written in 2008.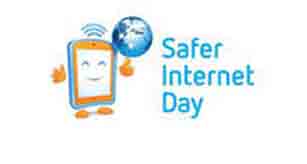 Safer Internet Day
To spread awareness about online safety. Safer Internet Day is observed every year on the second day of the second week of February with an aim to provide safer and better internet, where every user gets to use the internet responsibly and without getting their data leaked.
National De-Worming Day
Worms in children interfere with nutrient uptake, and can contribute to anaemia, malnourishment, and impaired mental and physical development. To combat this issue, in 2015 the Government of India launched the fixed-day anganwadi and school-based National Deworming Day to de-worm all children aged 1-19 years.
International Day of Women and Girls in Science
In order to achieve full and equal access to and participation in science for women and girls, and further achieve gender equality and the empowerment of women and girls, the United Nations General Assembly declared 11 February as the International Day of Women and Girls in Science in 2015.
World Radio Day (UNESCO)
The day is dedicated to honoring the oldest and the most widely used means of communication and diverse platforms for democratic discourse. UNESCO asks the entire world to celebrate this day with the most robust, high-reaching medium of communication.
World Day of Social Justice
World Day of Social Justice is an international day recognizing the need to promote social justice, which includes efforts to tackle issues such as poverty, exclusion, gender inequality, unemployment, human rights, and social protections.
International Mother Language Day
The International Mother Language Day recognizes that languages and multilingualism can advance inclusion and the Sustainable Development Goals' focus on leaving no one behind. It also emphasizes on UNESCO's belief that "education, based on the first language or mother tongue, must begin from the early years as early childhood care and education is the foundation of learning."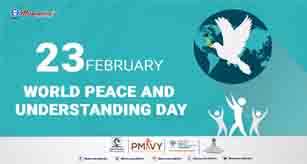 World Peace and Understanding Day
World Peace and Understanding Day is an important event to observe to propagate a sense of togetherness and to value the significance of peaceful living. The day is commemorated to re-create the unity in broken society and preserve a peaceful dignity among groups.
Central Excise Day
The purpose is to try and prevent corruption in the goods manufacturing business and implement the central excise laws relating to business to the best extent possible. This day is a commemoration of the Central Excise and Salt Act dating back to 24th February 1944.
World NGO Day
World NGO Day was born in London, the brainchild of Marcis Liors Skadmanis. It is an international calendar day held on 27th February every year to celebrate, commemorate and collaborate with the various NGOs around the world. World NGO Day is an international day dedicated to recognize, celebrate and honour all non-governmental and nonprofit organizations, and the people behind them that contribute to the society all year around.
National Science Day (India)
28th February is celebrated as National Science Day (NSD) in India. NSD is celebrated to commemorate discovery of the 'Raman Effect', which led to Sir C.V. Raman winning the Noble Prize.