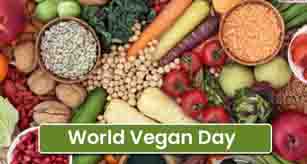 World Vegan Day
World Vegan Day is celebrated on 1st November to raise awareness about the benefits of a vegan diet and veganism in general. On 1st November 1994, the first Vegan Day was established to commemorate the 50th anniversary of the UK Vegan Society.
All Saints Day
Since the beginning of Christianity, people have honored the dead. In the seventh century, Pope Boniface IV reportedly established All Saints' Day. Many saints have their own feasts that are observed on certain days, but this day is to celebrate all of the saints who have died and reached heaven.
All Souls
All Souls' Day, in Roman Catholicism, a day for commemoration of all the faithful departed, those baptized Christians who are believed to be in purgatory because they died with the guilt of lesser sins on their souls.
National Cancer Awareness Day
The day highlights the significance of increased awareness about cancer prevention and early detection for the general public.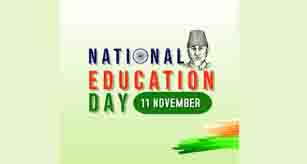 National Education Day
National Education Day is celebrated on 11th November because this date marks the birth anniversary of the first Minister of Education of independent India, Maulana Abul Kalam Azad.
World Kindness Day
Share random acts of compassion on World Kindness Day by helping strangers, giving back to the community or teaching your children the value of niceness. Kindness Day was born when a collection of humanitarian groups came together on November 13, 1997, and made a "Declaration of Kindness".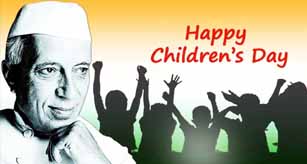 Children's Day (India)
Children's Day is celebrated across India to raise awareness about the rights, education, and welfare of children. It is celebrated on 14 November every year on the birthday of the First Prime Minister of India, Pandit Jawaharlal Nehru, who was known to have been fond of children. On this day, many educational and motivational programs for children are held all over India.
International Students Day
International Students' Day is a celebration of multiculturalism, diversity and cooperation among students across the globe.
International Men's Day
It is an occasion to celebrate boys' and men's lives, achievements and contributions, in particular for their contributions to nation, union, society, community, family, marriage, and childcare. The broader and ultimate aim of the event is to promote basic awareness towards men's issues
National Integration Day (India)
National Integration Day is a day for promoting peace, unity, and integration between all of the different segments of society living in India.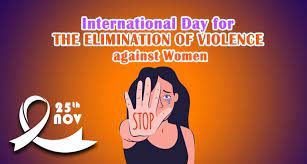 International Day for the Elimination of Violence against Women
The United Nations General Assembly has designated November 25 as the International Day for the Elimination of Violence Against Women.
Constitution Day
Constitution Day is celebrated in India on 26 November every year to commemorate the adoption of the Constitution of India. The Constituent Assembly of India adopted the Constitution of India On 26 November 1949, and it came into effect on 26 January 1950.